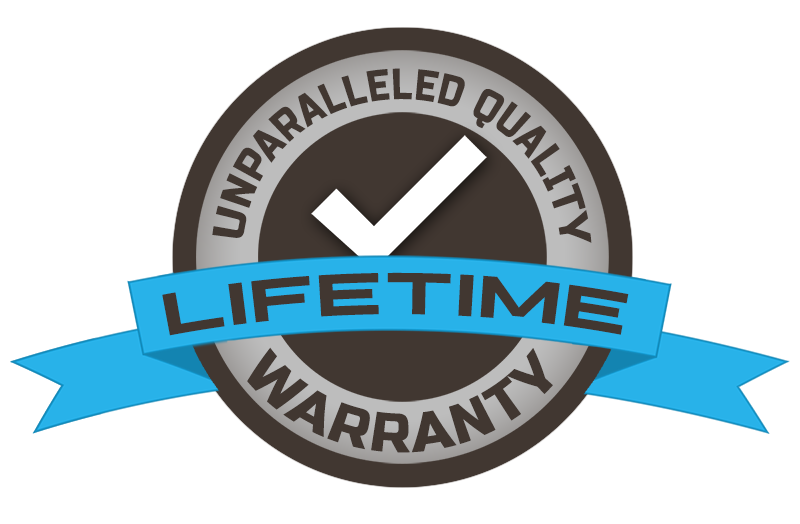 LIMITED LIFETIME WARRANTY
Subject to the terms, conditions and limitations outlined below, Exothermic Technologies guarantees its products against defects in materials and workmanship for life.
To make a claim under this warranty, send an e-mail to info@exothermic.tech and include a detailed description of problem. For repairs that are covered by the warranty, Exothermic Technologies will pay the transportation charges to return your product and transport it back to you.
If a material or workmanship defect is found, and a valid claim is received, Exothermic Technologies will repair the product. In the event of a defect, this is your exclusive remedy. Once Exothermic Technologies validates your claim, we will provide a return label and make it right. In no event will Exothermic Technologies accept any shipment that is sent C.O.D.
This warranty is valid only for products purchased and used in the United States.
The warranty will be void if damage is caused by misuse, abuse, or normal wear and tear.
There are no warranties which extend beyond the description on the face hereof. The sole and exclusive remedy pursuant to this warranty is the repair of the product, at the sole discretion of Exothermic Technologies. The implied warranties of merchantability and fitness for a particular purpose are expressly disclaimed.
All disclaimers and limitations of liability shall still apply even if the limited remedy of repair and replacement fails of its essential purpose. In states where permitted, Exothermic Technologies assumes no liability for incidental or consequential damage or for incidental expenses. Any action against Exothermic Technologies based on an alleged breach of this warranty must be brought within one (1) year of the claimed breach. Exothermic Technologies's liability for breach of warranty shall be limited to repair of the product, at the sole discretion of Exothermic Technologies.
The purchaser assumes all liability resulting from unsafe handling or any action that constitutes a violation of any applicable laws or regulations. Exothermic Technologies will not be responsible for injuries or damages resulting from careless handling, unauthorized or unsafe modifications, neglect, fire damage, water damage, theft, abuse, ordinary wear and tear, or unreasonable use of the product. Under no circumstances shall Exothermic Technologies be responsible for incidental or consequential damages with respect to economic loss or injury or property damage, whether as a result of breach of express or implied warranty, negligence or otherwise.
EXCEPT AS EXPRESSLY SET FORTH ABOVE IN THIS LIMITED PRODUCT WARRANTY SECTION, EACH PRODUCT IS PROVIDED SOLELY ON AN "AS IS" BASIS AND EXOTHERMIC TECHNOLOGIES MAKES NO OTHER WARRANTIES OF ANY KIND. TO THE MAXIMUM EXTENT PERMITTED BY APPLICABLE LAW, EXOTHERMIC TECHNOLOGIES SPECIFICALLY DISCLAIMS AND EXCLUDES ANY AND ALL OTHER WARRANTIES, WHETHER EXPRESS, IMPLIED OR STATUTORY, INCLUDING, WITHOUT LIMITATION, ANY IMPLIED WARRANTIES OF NON-INFRINGEMENT, QUIET ENJOYMENT, MERCHANTABILITY OR FITNESS FOR A PARTICULAR PURPOSE. IF SUCH DISCLAIMER OF ANY IMPLIED WARRANTY IS NOT PERMITTED BY LAW, THE DURATION OF ANY SUCH IMPLIED WARRANTY IS LIMITED TO THE DURATION OF THE WARRANTY PERIOD OF THE LIMITED WARRANTY AS SET FORTH ABOVE. SOME JURISDICTIONS DO NOT ALLOW THE EXCLUSION OF IMPLIED WARRANTIES OR LIMITATIONS ON HOW LONG AN IMPLIED WARRANTY MAY LAST, SO SUCH LIMITATIONS OR EXCLUSIONS MAY NOT APPLY TO YOU. IF APPLICABLE LAW SPECIFIES A MINIMUM WARRANTY PERIOD THAT IS LONGER THAN THE WARRANTY PERIOD SET FORTH IN THE LIMITED WARRANTY, THEN THE WARRANTY PERIOD FOR THE PRODUCT IS SUBJECT TO SUCH APPLICABLE LAW SHALL BE CONFORMED TO THE MINIMUM PERIOD SO REQUIRED. THIS WARRANTY GIVES YOU SPECIFIC LEGAL RIGHTS AND YOU MAY ALSO HAVE OTHER RIGHTS WHICH VARY FROM JURISDICTION TO JURISDICTION.
Exothermic Technologies, LLC
7356 Commercial Cir Unit D
Fort Pierce, FL 34951
info@exothermic.tech
(772) 204-0700
If you do not have the original packaging, do not ship until obtaining adequate packaging or advice from us. This is necessary to protect the product during its travel.
If it's broke, and it's our fault, we'll fix it, all costs covered.
If it's broke, and it's not our fault, we'll fix it, just cover shipping. If it's a major repair or replacement, we'll charge as little as possible to get you back in action.