If you purchased your Pulsefire® Backpack Kit before July 2021, this item is for you.
This fitting makes changing between backpack and handheld much simpler.
Originally, you would need to remove and reinstall the fitting in the fuel pump each time you change between backpack and handheld, but those threads aren't the greatest for constantly removing and reinstalling. Now the installed 37° flare male fitting can stay right where it is, and the hose assembly is all you'll ever need to remove/install.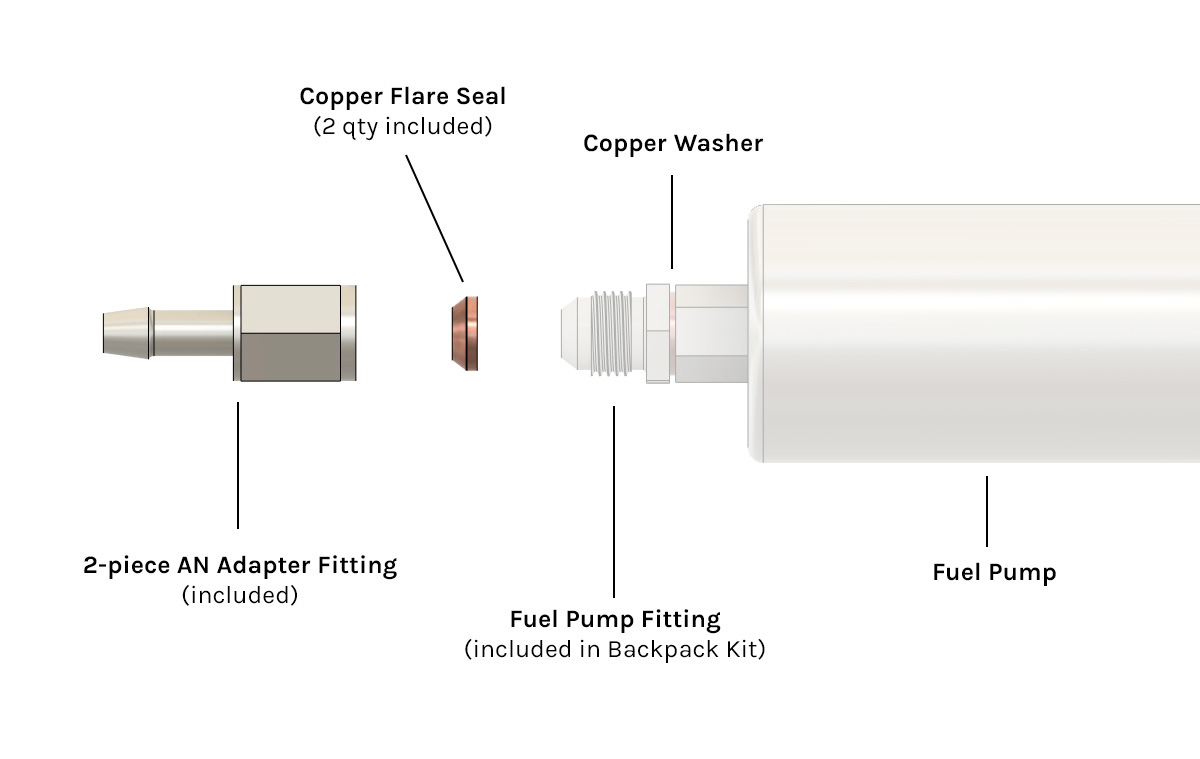 Insert this 2-piece fitting into your plain rubber hose and tighten the clamp. Now you've transformed it into a hose assembly that can quickly thread onto the 37° flare male fitting you originally installed when setting up your backpack.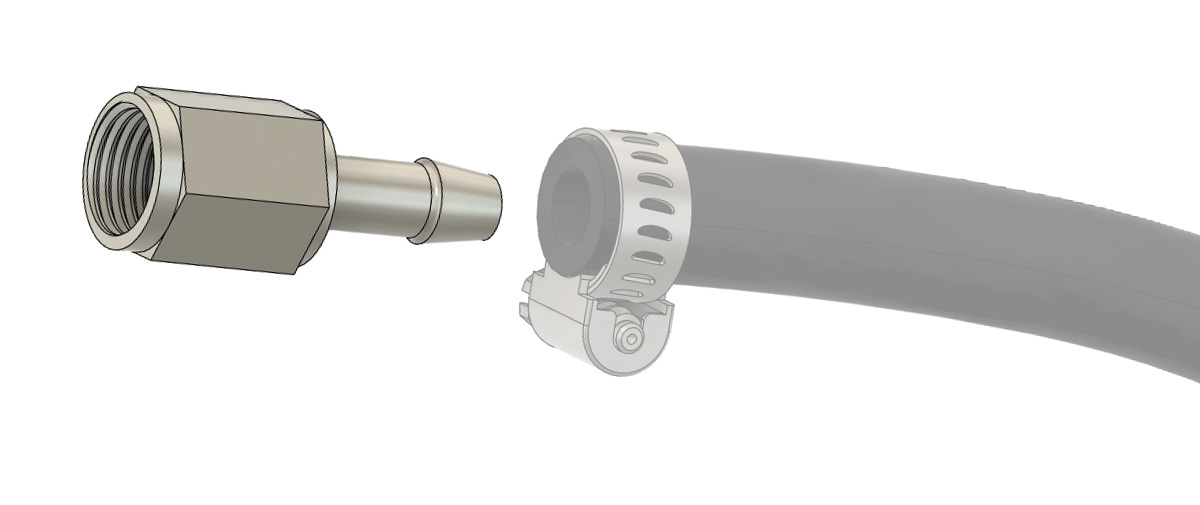 With this updated hose end, you can switch between backpack and handheld much more easily, and the male fitting installed in the pump can remain in place like it should.
As always, be sure to hold that fuel pump fitting when installing/removing any hose assemblies to avoid over-tightening the fitting in the pump. The flare fitting requires almost 3 times as much torque to install (compared to installing the Fuel Pump Fitting into the Fuel Pump).
Note: While we commonly refer to these 37° flare fittings as AN, what we use are technically JIC fittings. JIC and AN are functionally 100% interchangeable in our systems. The primary difference between the two is that JIC fittings use UNF threads and normal thread tolerances, whereas AN standards specify UNJF threads (which have a defined rounded radius at the "root" of the threads) and a tighter tolerance class. While JIC fittings are not used in military/aerospace applications, they are in widespread use with high pressure industrial systems, heavy machinery, construction/agricultural equipment, etc.

WARNING: Cancer and Reproductive Harm - www.P65Warnings.ca.gov.