If you own a Pulsefire® Backpack Kit, the new AN Adapter Kit adds thread-on capability to the rubber hose that came on your standard fuel tank, allowing you to quickly and securely switch back and forth between configurations.
This adapter is included with the Pulsefire Backpack Kit as of July 2021.
If you already own a backpack kit, and purchased it before July 2021, this item is for you!
Previously, you would also need to replace the fitting in the fuel pump each time you change between backpack and handheld, but those threads aren't the greatest for constantly removing and reinstalling. Now the installed -6AN male fitting can stay right where it is, and the hose assembly is all you need to remove/install.
Insert this 2-piece fitting into your plain rubber hose and tighten the clamp. Now you've transformed it into a hose assembly that can quickly thread onto the -6AN male fitting you originally installed when setting up your backpack!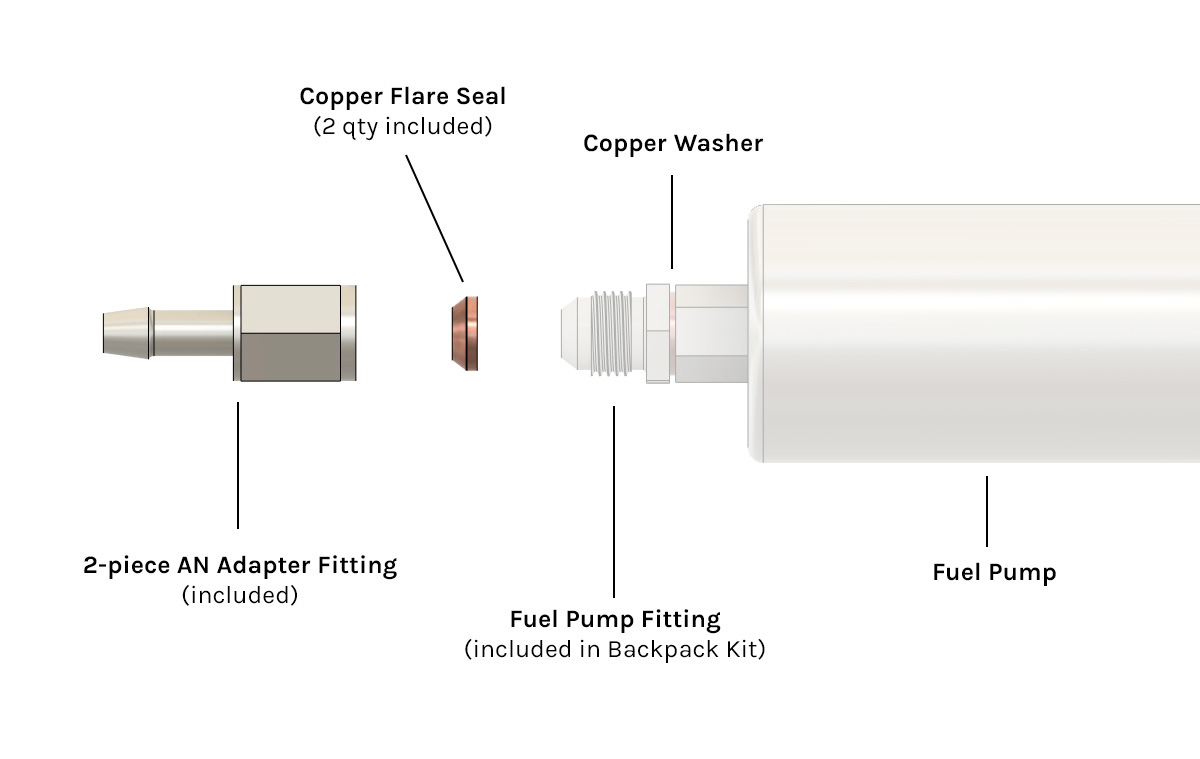 As always, be sure to hold that fuel pump fitting when installing/removing any hose assemblies to avoid over-tightening or loosening the fitting in the pump. The flare fitting requires almost 3 times as much torque to install (compared to installing the Fuel Pump Fitting into the Fuel Pump).